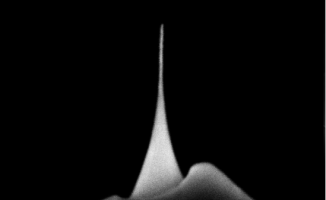 ---
PILLAR (HAR)
Our new High Aspect Ratio (HAR) pillar probes offer an ideal solution to robust imaging of samples with features with aggressive aspect ratios. Each probe consists of a cylindrical shaped pillar tip made of strong and conductive single crystal diamond.
These pillar probes, like on all our probes, are formed out of single crystal boron doped diamond and are strong, conductive, and capable up to a thousand scans.
P40: ≤ 40nm diameter available now P10: ≤ 10nm diameter available now P20: ≤ 20nm diameter available now P5: ≤ 5nm diameter pre-order now
Minimum quantity: 1
Volume discounts:
20-pack = 5 % 50-pack = 10 %
Probes are shipped with a maximum of 5 probes per box.