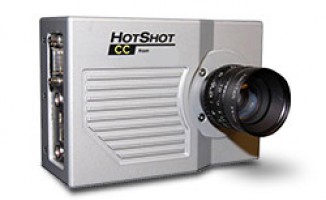 HotShot cc 高速相機(高速攝影機)
The HotShot cc (compact camera) products are designed and engineered for the most demanding research and industrial applications where a small, compact, affordably priced high speed camera is the solution.
These camera systems are available in a variety of models and configurations to meet your specific high speed imaging requirements. Such camera characteristics include: high light sensitivity, higher frame rates, mega pixel resolution or longer recording times – these cameras are available in both monochrome or color and provide Gigabit Ethernet interface. The HotShot Link software that is included with each camera provides a user friendly and intuitive camera control.
---